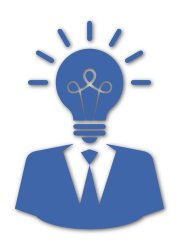 This company is an individual business created by a language, information management and new communication tools enthusiast.
After a first course in language study at the University of Tours (France) in the 90s, I successfully completed in 2006 a second university degree at the Institut National des Techniques Documentaires (I.N.T.D.) in Paris (France) while further developing my professional skills thanks to constructive interactions with partners in France and abroad.
With this combination of training, theory and practical applications, and after more than a decade of a multi-sector experience, I decided to create my own business in 2011.
I offer services in both English and French, in the following fields:
technical, business and marketing translation
technical writing
document management
The company has already successfully completed various projects in the following sectors:
software editing,
translation,
sports,
crafts,
management consulting,
vocational training,
automotive,
IT/network,
fire safety equipment,
scientific innovation,
window and door industry,
digital books and eBooks,
construction industry,
buiding industry,
search and rescue,
road infrastructures,
industrial sewer and pipe systems,
tourism,
medical equipment,
insurance,
farm equipment, agricultural equipment, farm machinery, agriculture machinery,
biology, biologics,
medecine, medical care,
video games,
packaging industry,
construction equipment, construction machinery.
The business is set in the heart of France, in a very tourist area, world famous and renowned for the quality of its environment: the Loire Valley.